It's taken a LOT longer than I would have liked, but I was finally able to finish wiring the IFF panel today.
There are only two more panels to build completely from scratch before both cockpit side consoles are populated with the right panels.  I'm going to return working on the DIY cockpit that I built (http://www.geneb.org/pitkit) in order to get it finished completely before I return to the F-15 once again.
Here's the process of wiring the IFF panel: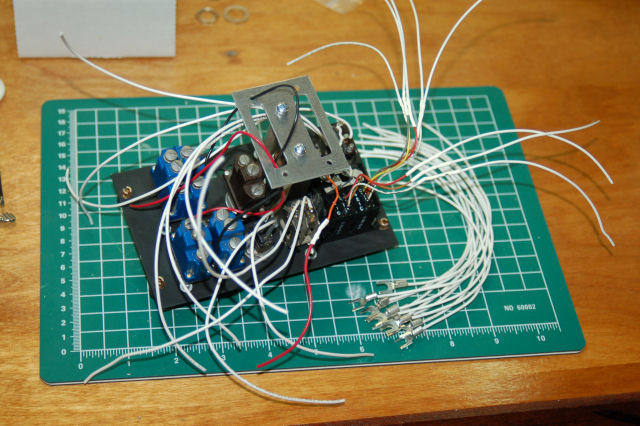 Pretty big rats nest, but it gets better, really. 🙂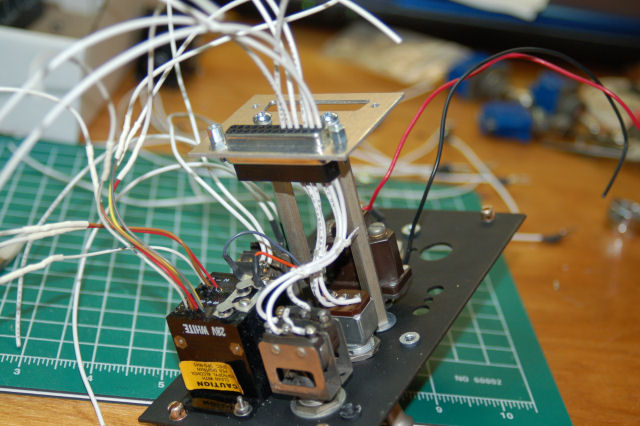 Instead of using the plastic jigs I cut previously, I decided to use a female DB25 crimp pin connector that had been drilled out.  This worked out really well.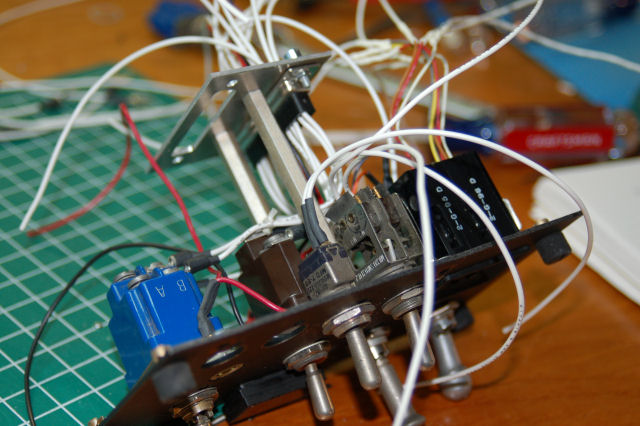 Some of the switches weren't installed because I needed the finger room for other parts.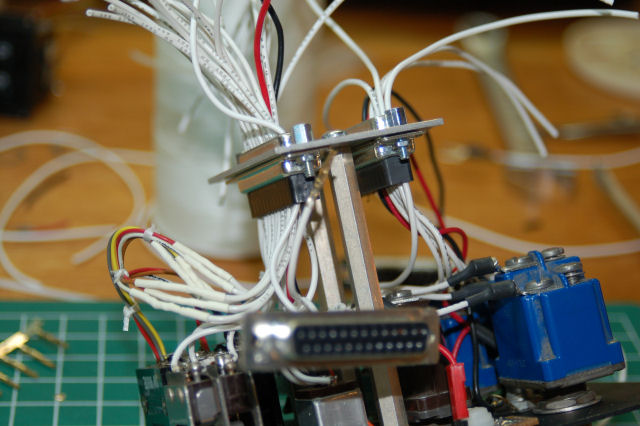 After getting all the wires routed and tied, the process of cutting them to length and crimping on the connectors begins…  You can just make out the gold plated crimp connector..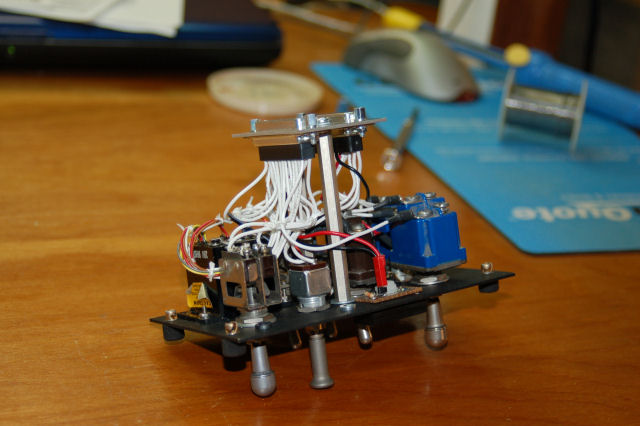 After about 30 minutes of cursing short wires, the job is all done and neatly tied together with waxed lacing cord.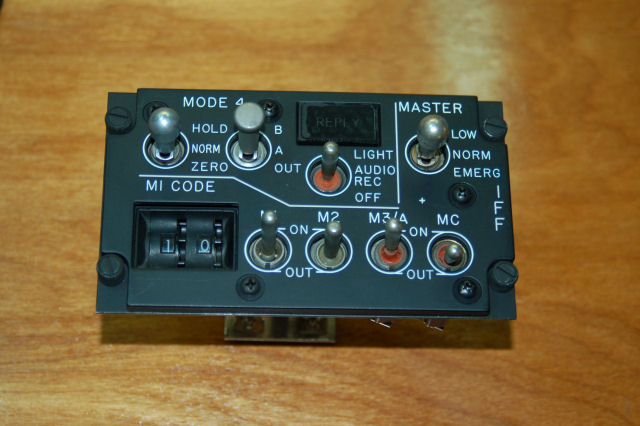 Here's the completed panel, ready for installation.  The only problem I had with this is finding the right switches.  The HOLD/NORM/ZERO switch and the LOW/NORM/EMERG switch should have the same bat style as the B/A/OUT switch.  If I find the correct switches later on, I'll replace them.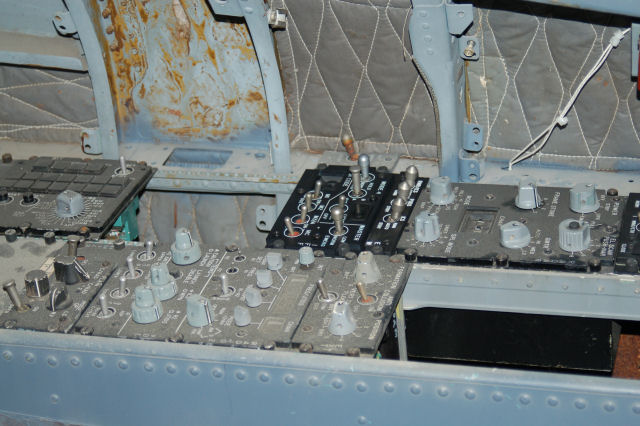 …and finally, here's the new IFF panel in its new home.  The other panels are NOT grey.  They're just very, very dusty.  I didn't realize just HOW dusty until I looked at this picture after taking it.  Dust really reflects the flash. 🙂
Thanks for reading!
Comments