Today I finished hunting down the missing 5 1″ oil & hydraulic instruments I couldn't find last weekend.  Of course, they showed up in the last box I could search.
Here's the result of my search & sorting operation: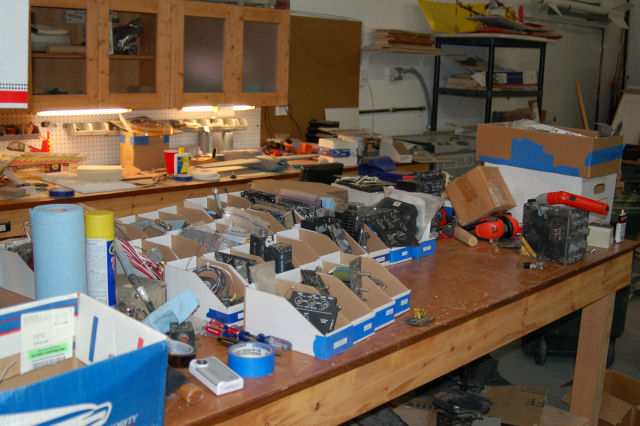 The design for the Stick Force Sensor box is completed.  The SFS box is just about 1.75″ thick.  Because I didn't want to build it from acrylic or a block of aluminum, I needed to laminate four layers of 1/2″ Baltic Birch plywood together.  This will give me a raw material thickness of a little more than 1.9″.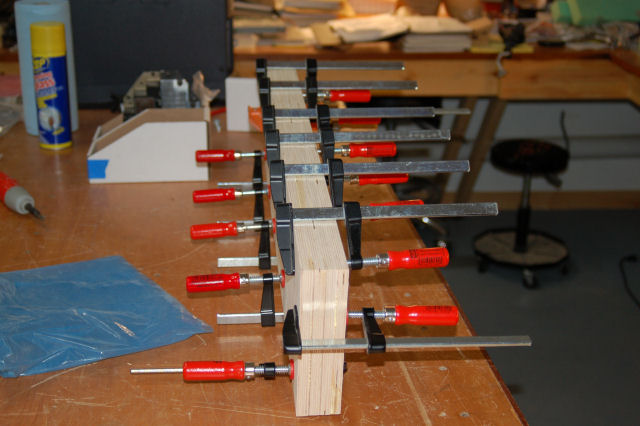 The block is 24″ long and 8″ wide.  This will give me enough raw material to build two SFS boxes.  One will go into the F-15 and one will go into my Me-109E/X cockpit.
I've got some new cutters on order and as soon as they arrive I'll get the ShopBot to work on making the SFS boxes.
How's THIS for a fancy light? 🙂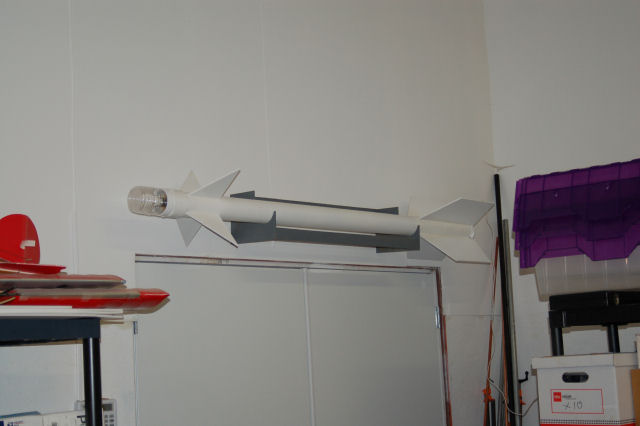 Comments