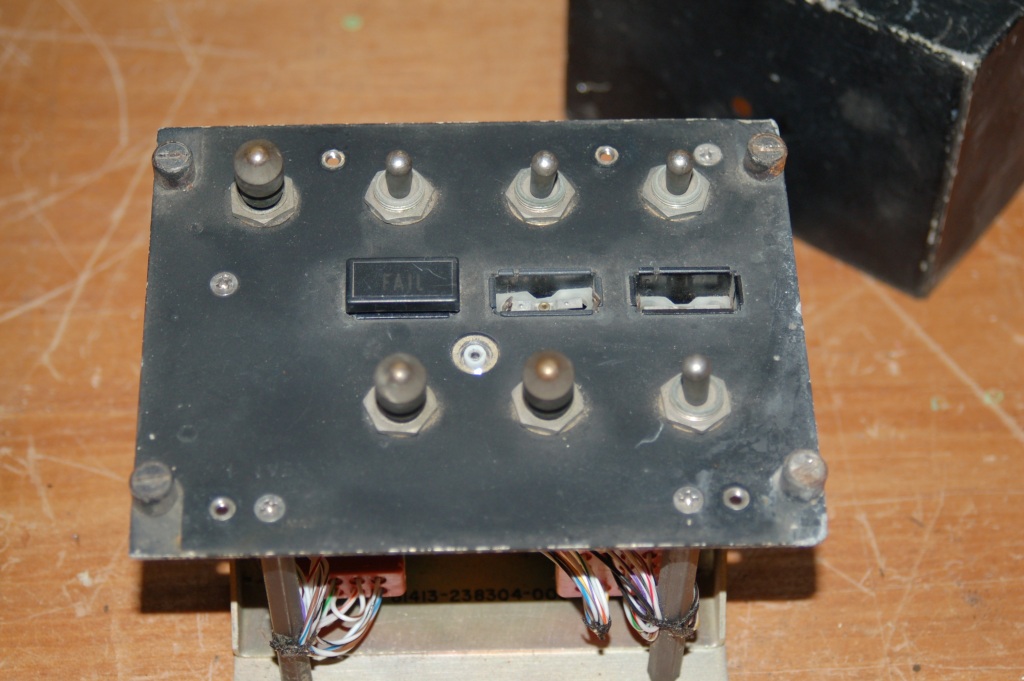 A couple of years ago I scored a nearly complete TEWS control panel from a gent in Cypress.  The panel was scuffed pretty badly and some nimrod tore out two of the three FAIL indicators.  However, there's enough left for me to work with. 🙂
As you can see above, the panel itself isn't in such bad shape except the FAIL indicators.
Last Saturday I started the artwork on the replacement edge lit panel for the TEWS control: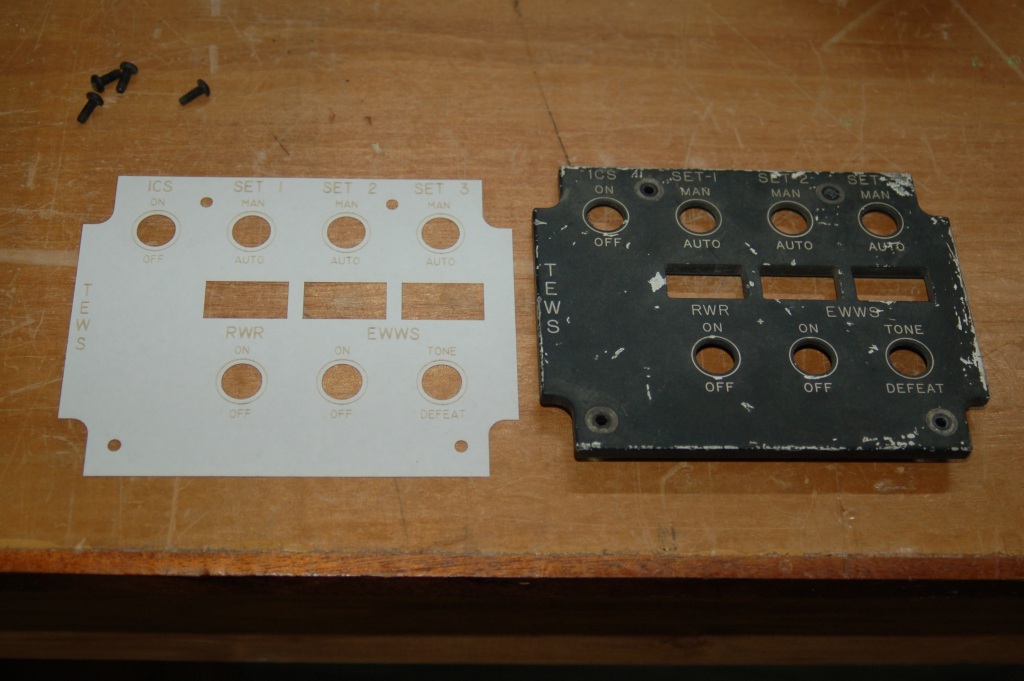 I go through an iterative process that involves measuring the original and transferring those dimensions to an AutoCAD drawing.  Periodically I'll throw an 8.5×11 sheet of printer paper into the laser and cut a test to see how it matches to the original.  At the stage this picture was taken, the panel art is complete.  The next step will be to duplicate the pocketing on the back of the panel in order to reuse the original circuit board that carries all the grain-of-rice lamps that light up the panel.
After the edge-lit panel is complete, I still need to find two replacement FAIL indicators, otherwise I'll need to fab three new ones in a similar fashion to what I did for the REPLY indicator on the IFF panel.
Comments