St. Roger, the patron saint of wayward aircraft bits delivered unto me a windscreen and canopy last night!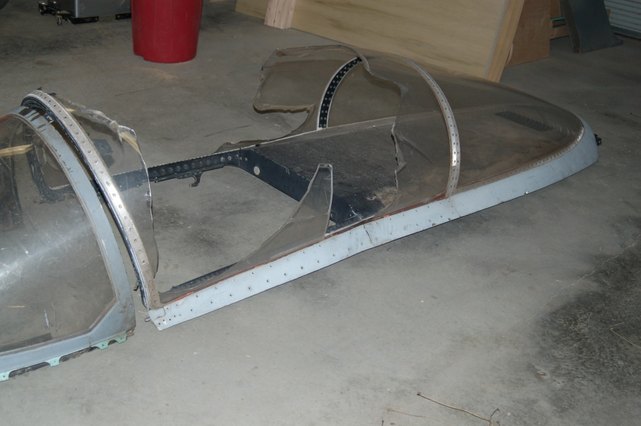 As you can see, it's pretty rough.  We figure it was either ejected or purposely damaged for whatever reason.  It CAN be salvaged however.
Finding a replacement glass section (lexan actually) is essentially impossible.  That is ok however, because since I don't have the part of the fuselage where the hinge mounted, I really can't make it an articulating canopy anyway.
What I'll do is remove the broken lexan parts and then mount the canopy in the closed & locked position to the F-15.  Without the forward canopy glass there, you can just step over the rail to get into the cockpit.
The canopy is also bent a bit in the middle, but I'm sure I can straighten it out well enough to get it installed.  I'll have to fabricate a replacement trim strip as the one on the left is broken where the canopy is bent.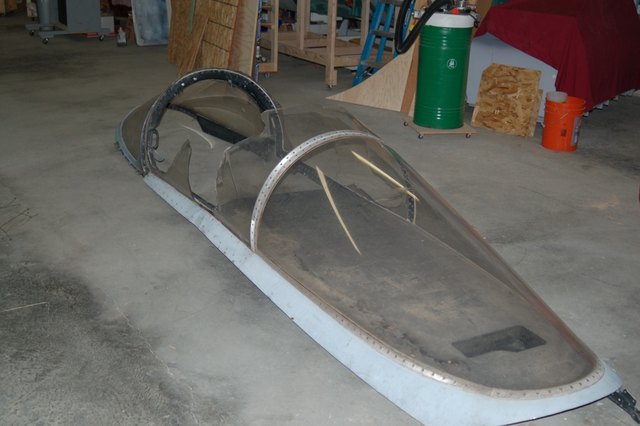 The good news is that the mounts for the compass and lock/shoot lights are still in place.  The side handles are present as well.  I can't wait to get this thing fixed and installed!  It's gonna look kind of odd without the forward glass, but who cares!
Here's a shot of the new windscreen: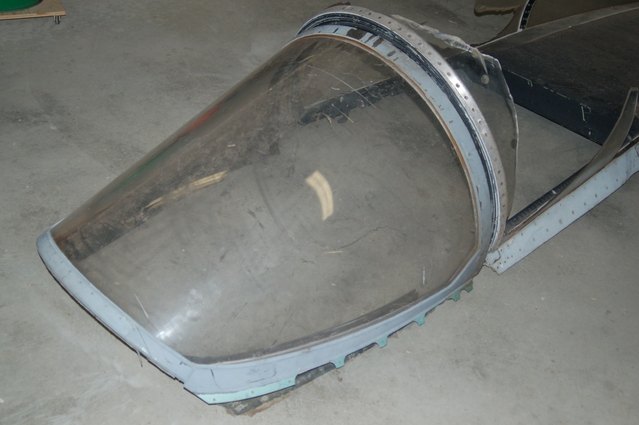 The windscreen has a few gouges in it, but it's actually in a lot better shape than the A model windscreen that came with the cockpit when I originally got it.  I'm going to test some Novus polish I have to see how well it works fixing some of the lighter scratches.  I think Novus also makes a fill that will handle the deeper gouges.
[Update: 20Nov12]
Thanks to Matt who sent me a link to a Craigslist ad for an F-15 canopy, it looks like I may get it.  I'm working on making arrangements with the seller right now.  How's that for cool? 🙂
I also got the images resized thanks to a new plugin I found for WordPress called ImagePro.
Comments